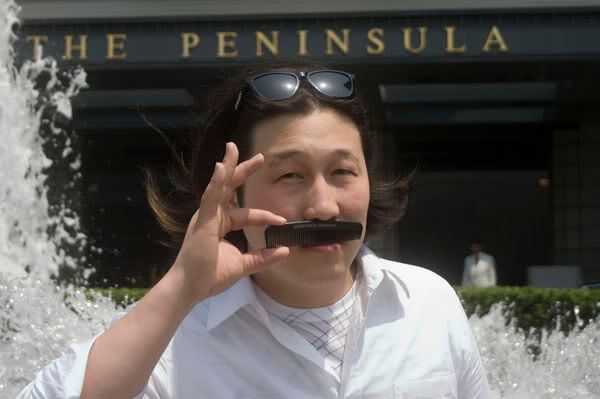 The homie Larry Luk(
PROCESS
/
EPIDEMIKCOALTION
)
Larry is still on holiday in the depths of Asia right now.
He's is somewhere in Hong Kong now and he has in hand a
StreetLocal
Gentleman comb.
I couldn't figure out how to blow up the comb so you can see the logo.
Anyways..no matter..you know what it is.
Get home safe homie..can't wait to see the pics.