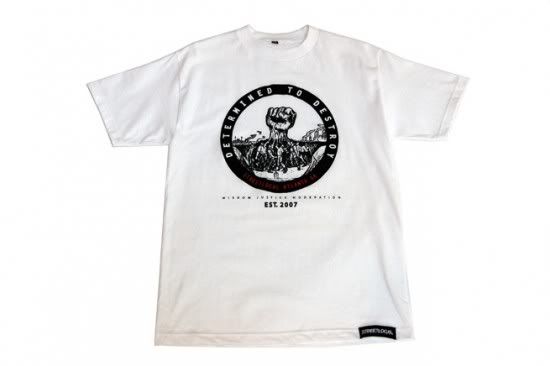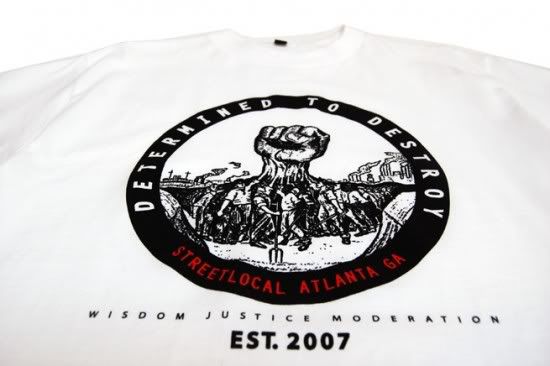 Using union imagery is a dichotomous way of reflecting on both our solidarity as a cohesive unit, and the history of menswear. Being that in the past, the clothes a man wore were dictated almost exclusively by his profession. Also, fabrics and hardware for clothing manufacturing were produced almost exclusively by unionized labor. An artist by the name of 

RALPH CHAPLIN 

did the original version of this in 1917 for The 

INDUSTRY WORKERS OF THE WORLD 

Being that this graphic is a strong symbol for what we stand for in Street Local we updated it by adding all ethnicities within the graphic. Todays modern workforce is a melting pot of many cultures and influences so we made that a key factor in our design.