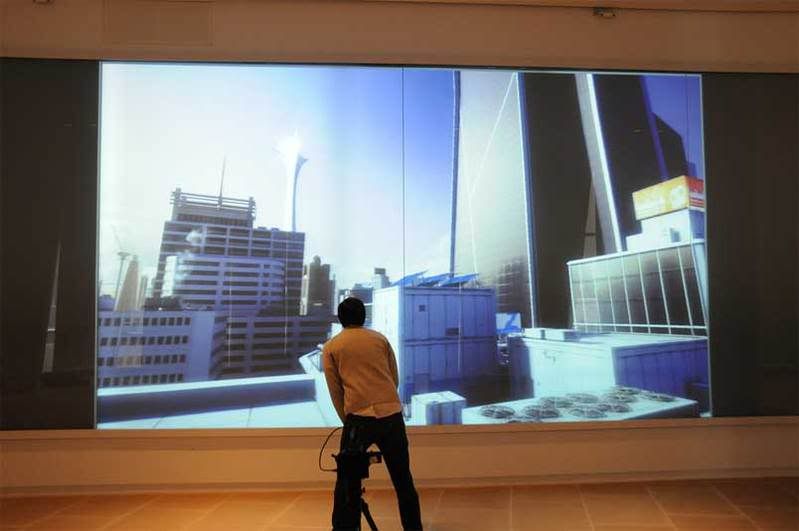 I was checking out
GIZMODO
and came across
this a dude playing XBOX 360 on a 269" inch television.
It is the most insane thing. I know after a while your eyes will hurt.
Playing on my homie's 42" inch was enough for me.
Playing on this would be good for about 2 hrs for me.
After that, I'd be ready to get away from looking at that shit.
You can read the rest
HERE