This past weekend I recently rolled to Atlanta, and had a few bumps in the road on this latest trip. I will just start off by saying, I will never rent a car from Enterprise anymore...ever. I went through the most shit with them with getting a rental. I will be doing my business with Hertz for here on out. I did not get the car I wanted, but I got there safely which matters most to me. I get to Atlanta, check in the room, throw everything on the bed, and head to an event on the Eastside were Jasiatic was presently at the time. Steve, Jay, Fametta, and myself hang there for a minute, where I could not stop looking at the women that were there at the function. I will skip that part, and go into the homie Untame rolled through to hang out too. I had to roll out early from the event, and get are tickets for tonight from Darryl @Moods Music in Lil' 5 points. I always get bummed about going because I have a tough time parking when I go to Lil' 5. Mainly, because I don't really know where the free parking is around there. I get really lucky this time and find a parking spot right in front of Rag-o-Rama. I'm not sure if because I was in a hurry but, I almost take out a table while parallel parking.
(Thanks Untame good looking out. lol)
The three of us roll through Moods, it's always good coming to see Darryl. It's good to catch up, but then I always leave out less money and have spent it on music. This time he actually hooked me up with something I could have got from Steve, but I always forget to ask him(Steve)about it though. The next thing is the tickets to
DJ Kemit's "SpreadLove" with guest DJ Rich Medina event at 595 North Ave
...Darryl was all sold out. I almost passed out because, we have driven to Atlanta to a sold out event. Gladly Darryl saw that we were about to panic, and but of course the door tickets were still available.
Now it is a must we get there early to make sure we get tickets to get in.
The second reason I was in the A, was to get to set at the round table with my
STREETLOCAL
comrades. I met Nene and Ryan at The Bookhouse on Ponce, and we sit down and have a little dinner. I had a good time as usual, I haven't got to hang with them in a minute. Dinner is done, and we part ways to meet up tomorrow for are meeting at the new office location. Steve was at Sunflower Cafe eating, and has to come back to scoop me up. Back to the Hotel(No N2Deep song here), we are running a little late..rush out of the door. Now this where everything gets hectic on the way to the venue. I get on I-85 South and head to North Ave exit. I am rolling about 85mph on the highway, then I see the traffic starting to slow down in front of me. I start making moves to get in lanes that are moving and not slowing down. As I approach the North Ave exit a mile and a half away, all the cars in every lane are completely stopped. People are driving in the emergency lanes, to get around this insane mess we ran into. Now we are at a complete stop on the highway, people are getting out of their cars and walking forward to see what's going on. Apparently, someone tried to commit suicide on the bridge we had to get off on. These cats in a Expedition jump out to talk to some chick in a white BMW. Then some random dude is drinking beers that he pulls from his coat pocket, and spills a little on his pants. It was a few things going on really nuts at the time.
It all worked out in the end, the person that tried to jump, was taken down and not harmed by the cops(so I heard). Traffic got back to flowing and we got to the spot a little after 12am. We were pretty much stuck in traffic for about an hour and 10 mins. The good thing is that Rich Medina was outside talking to Fraser, so he didn't go on yet. As soon as I step in the place, 5 minutes later Rich hit the tables and....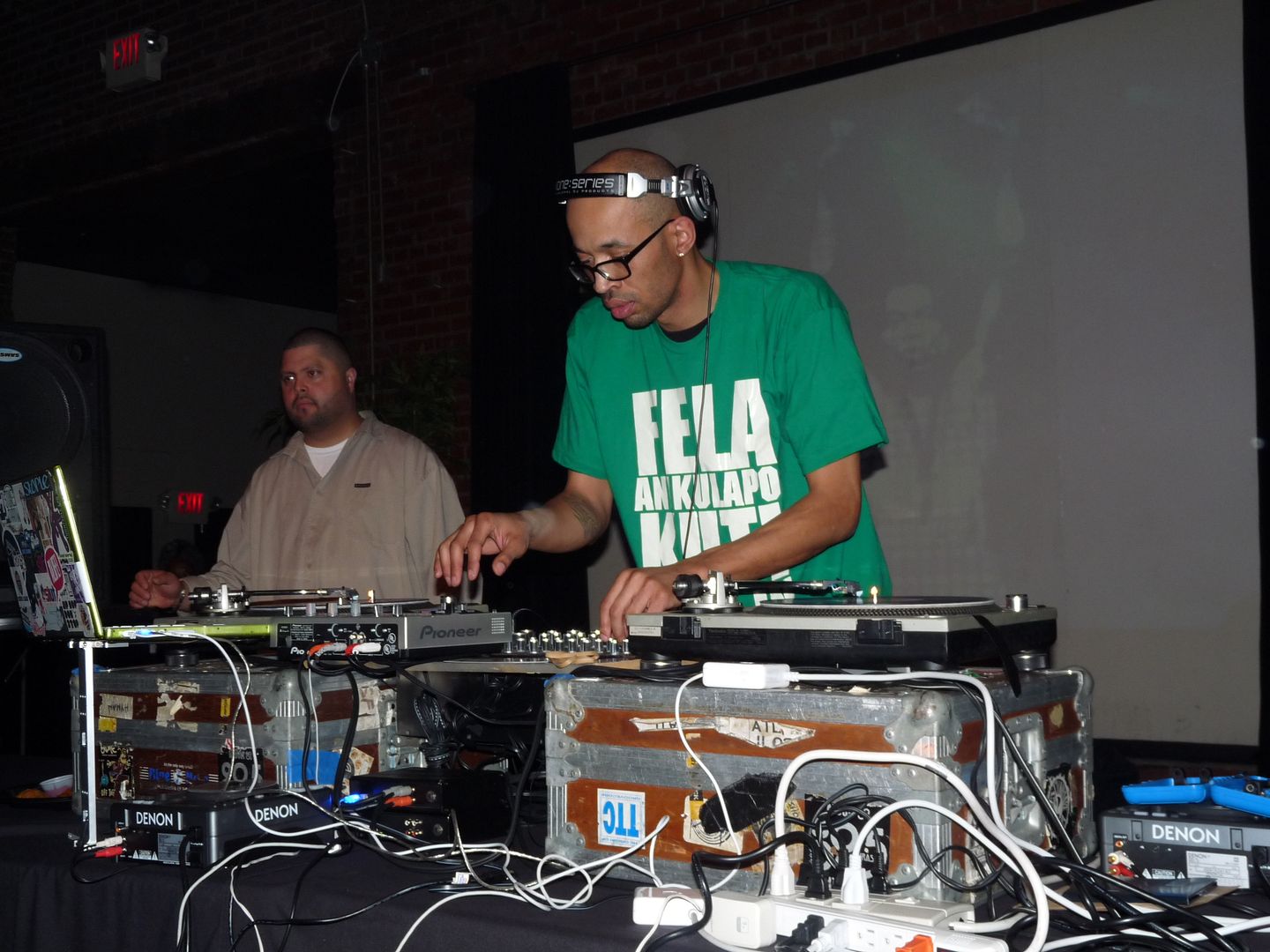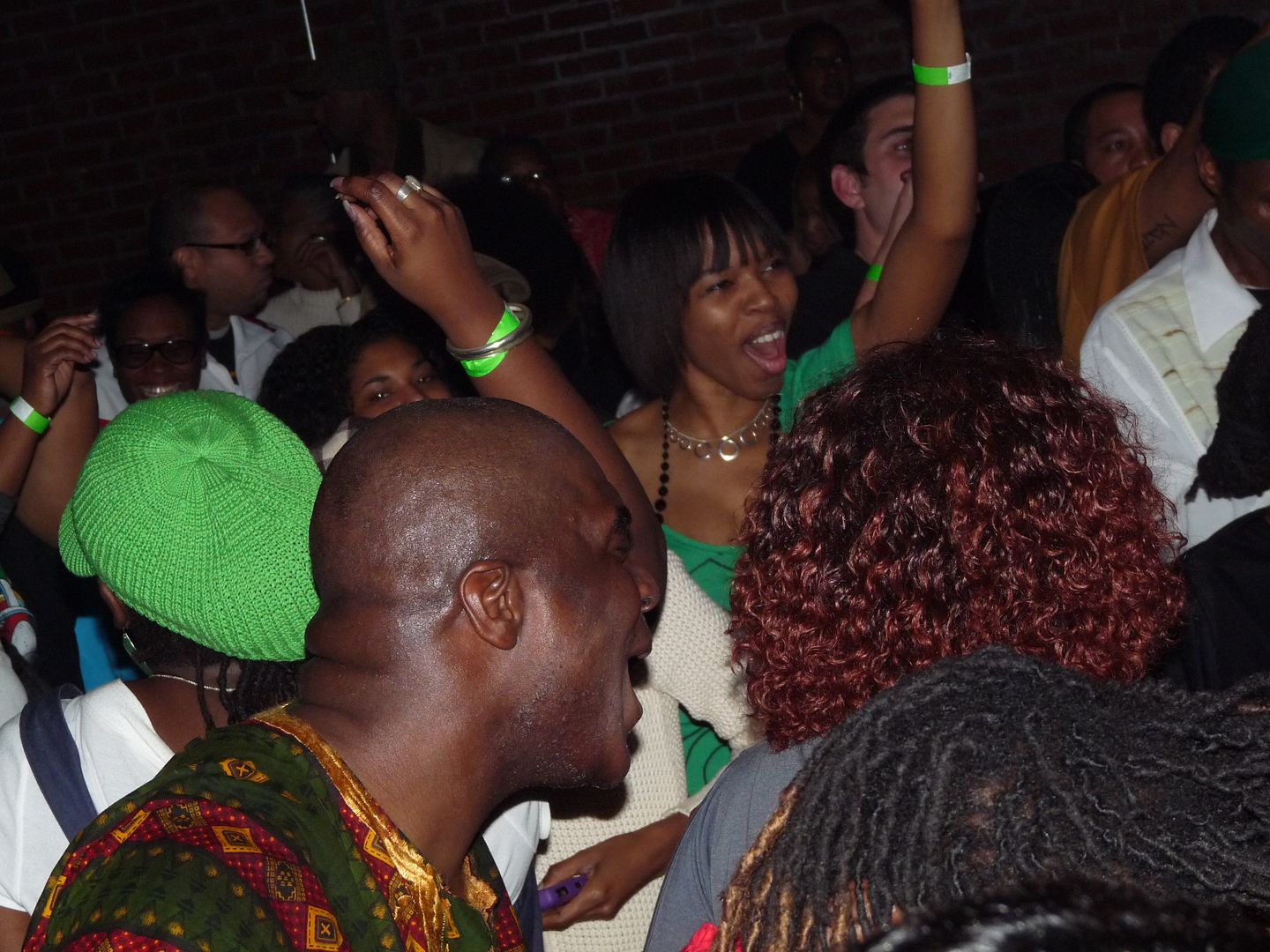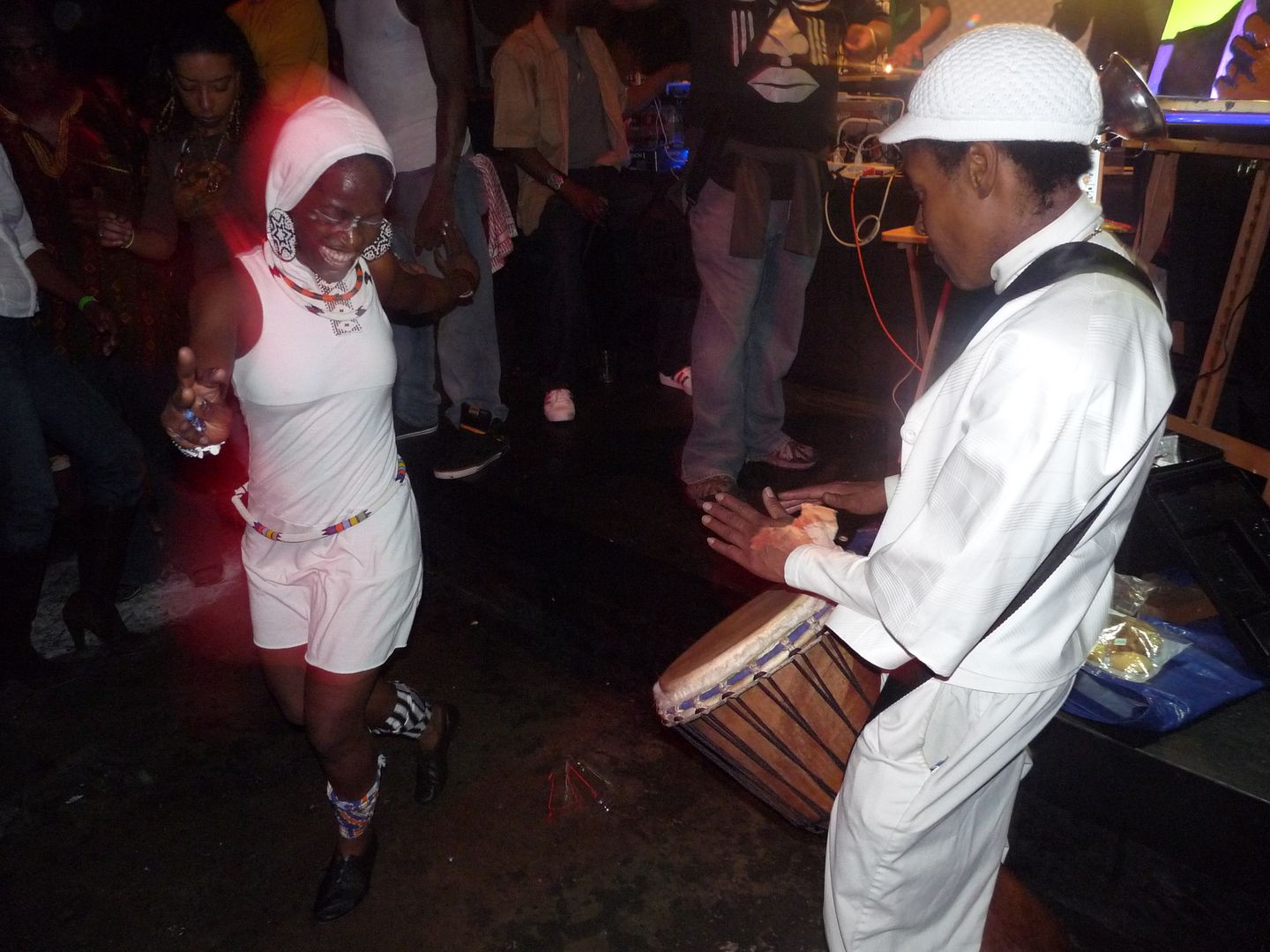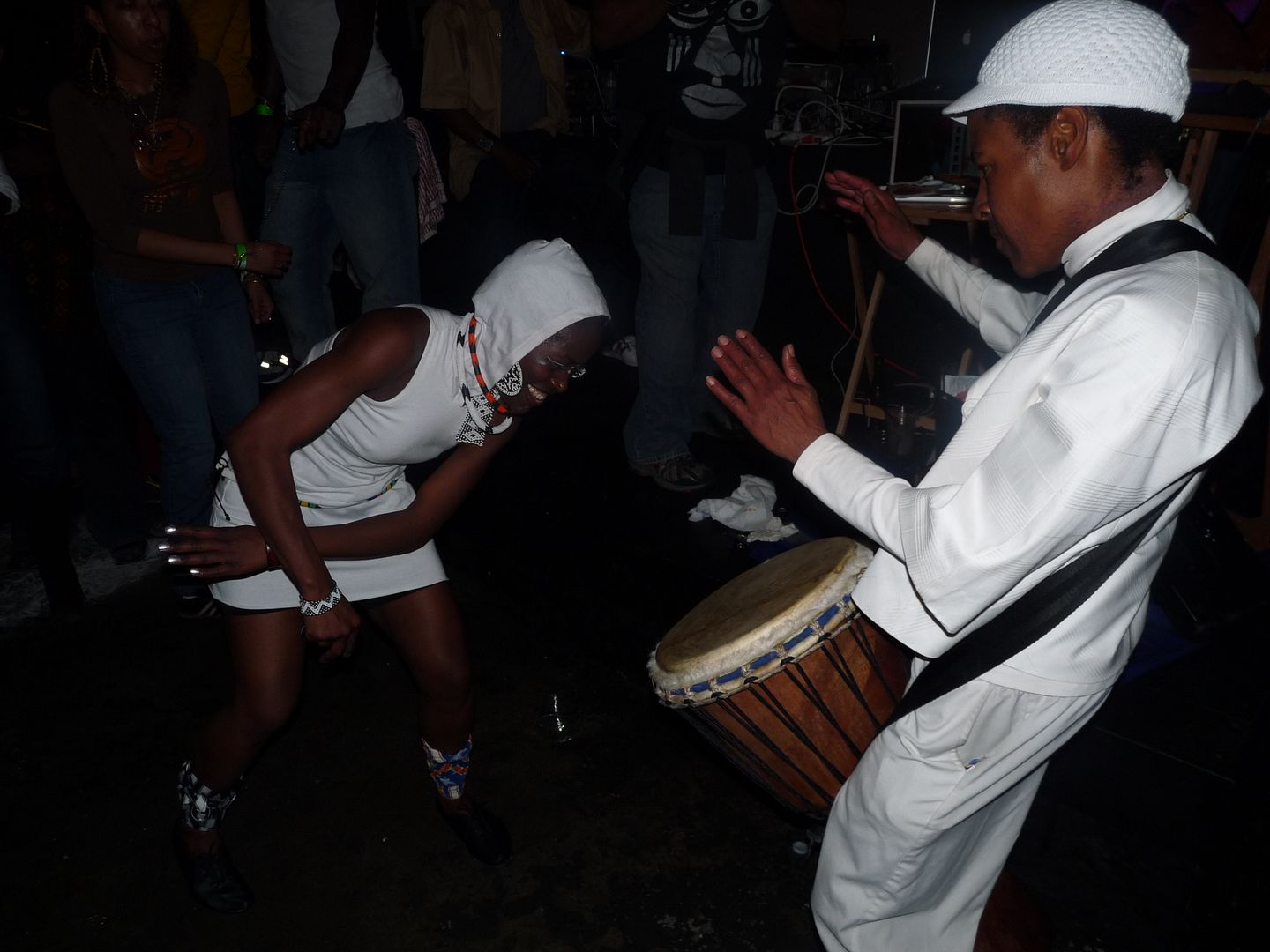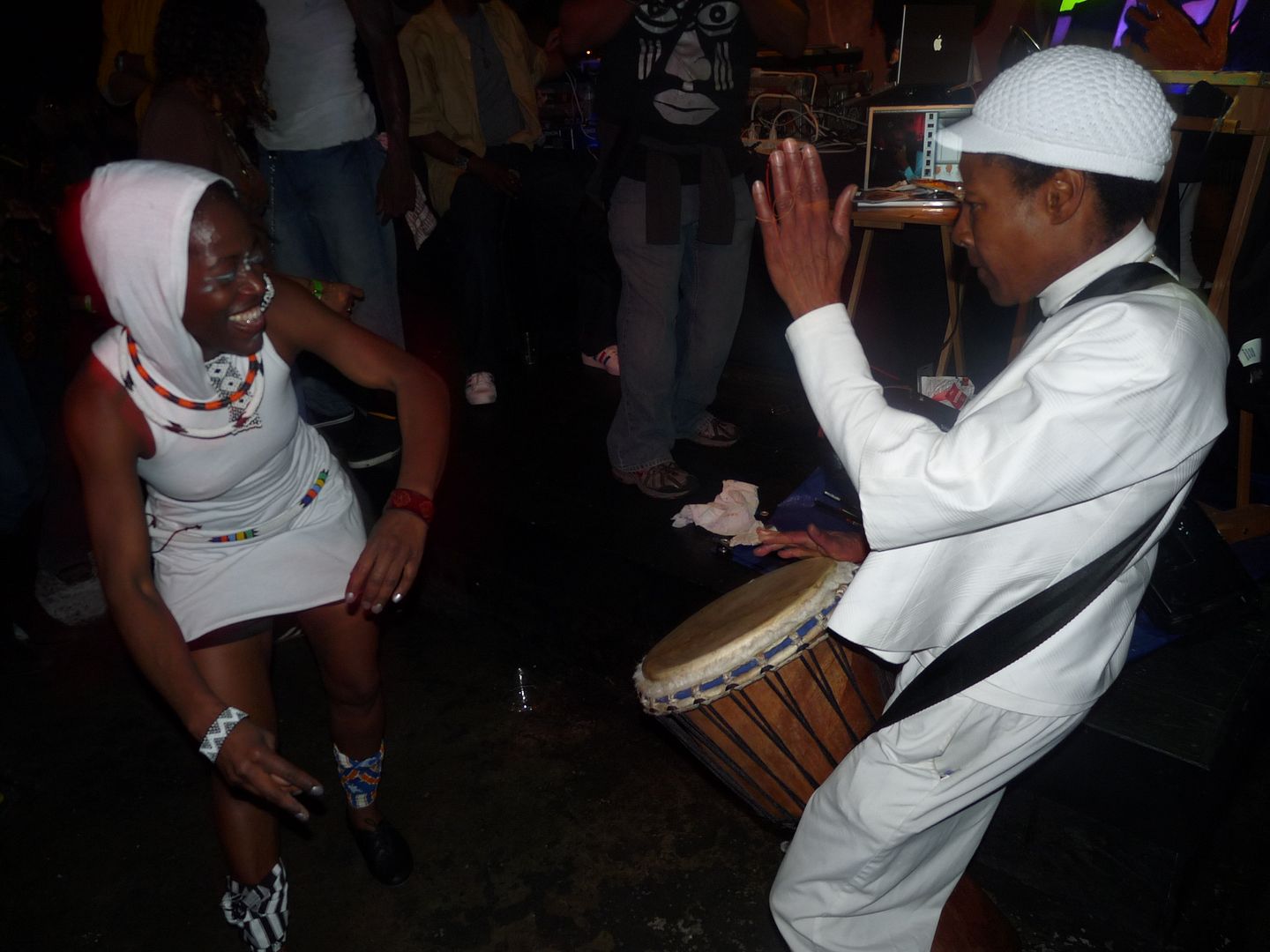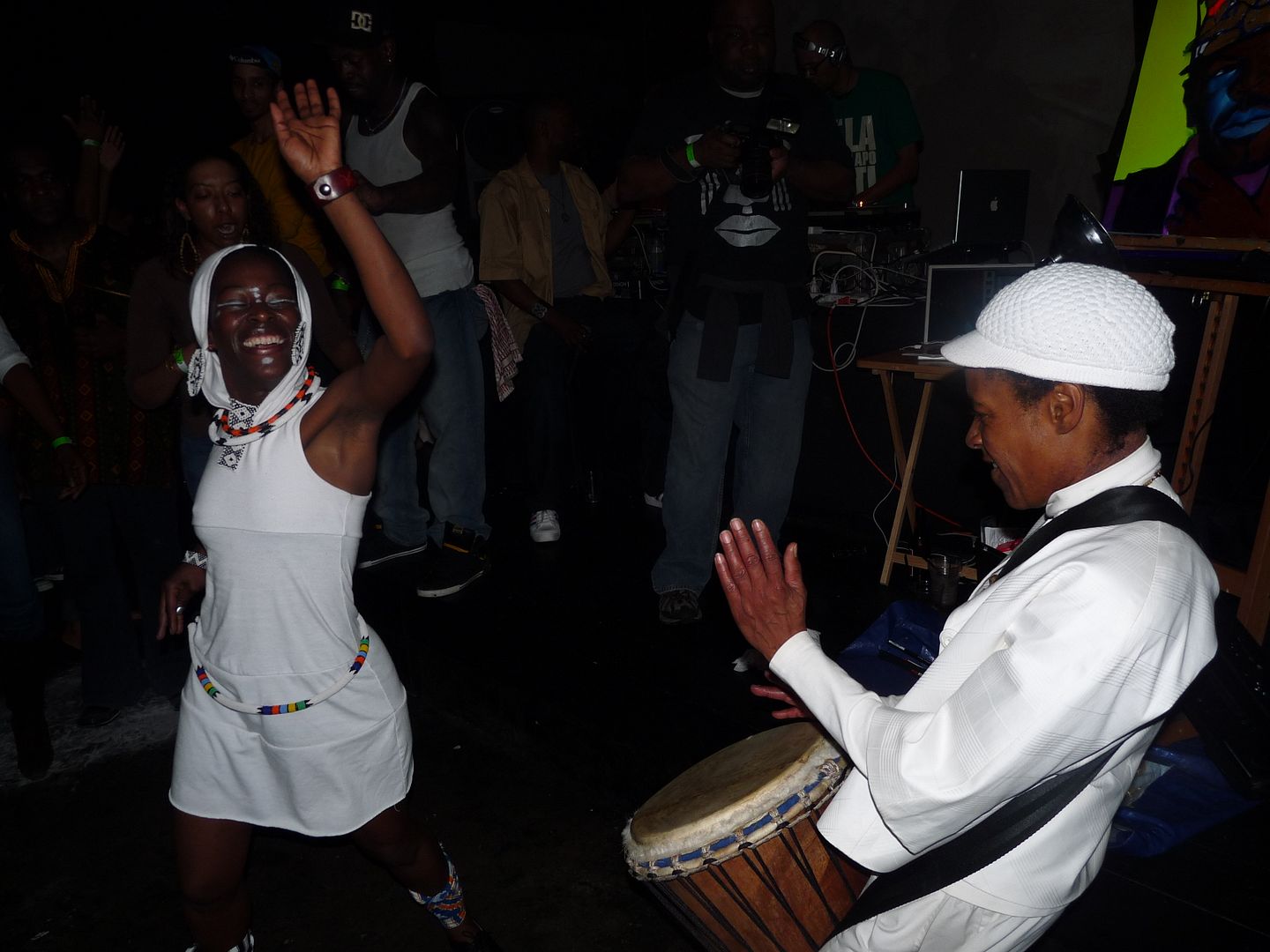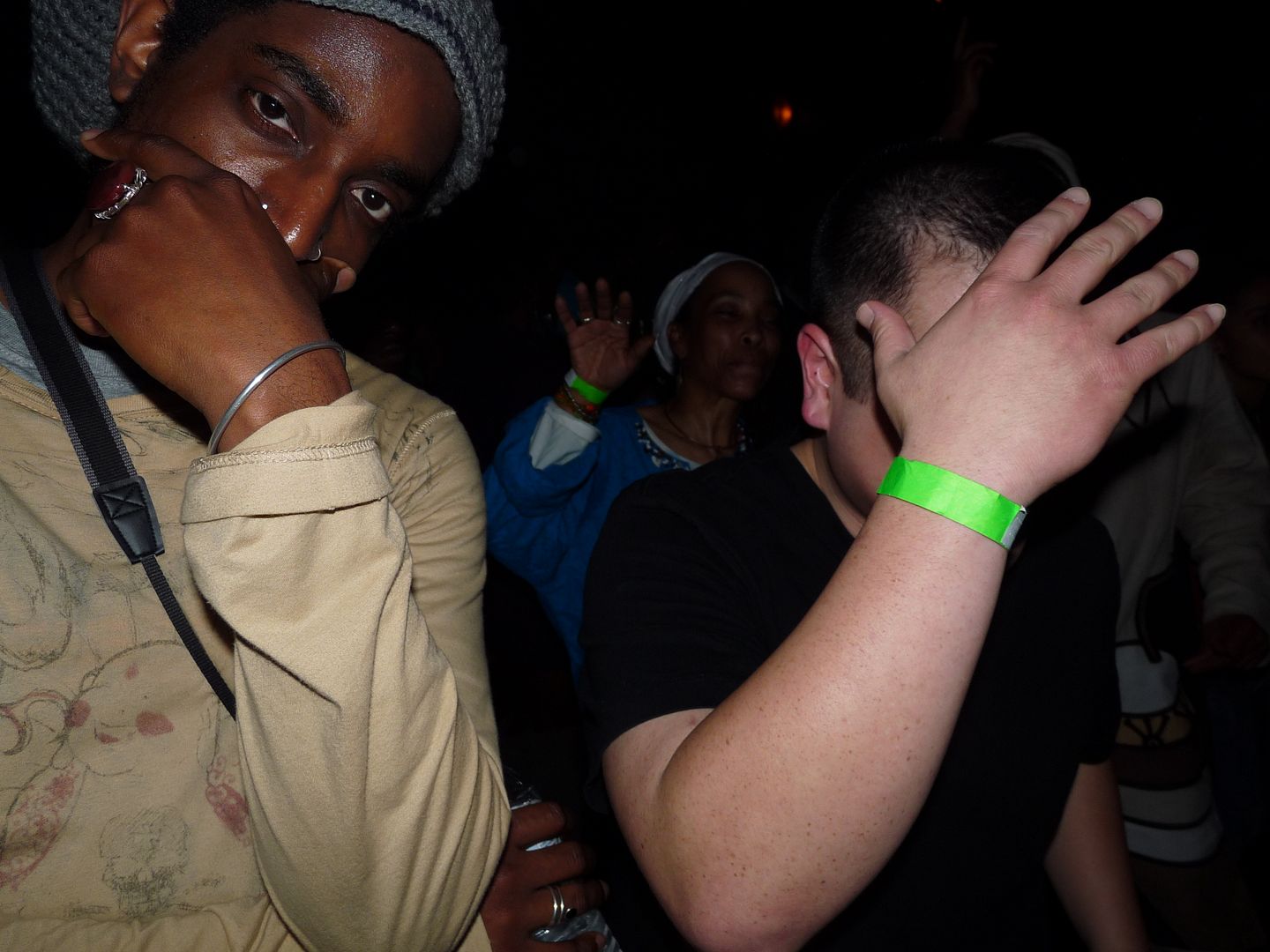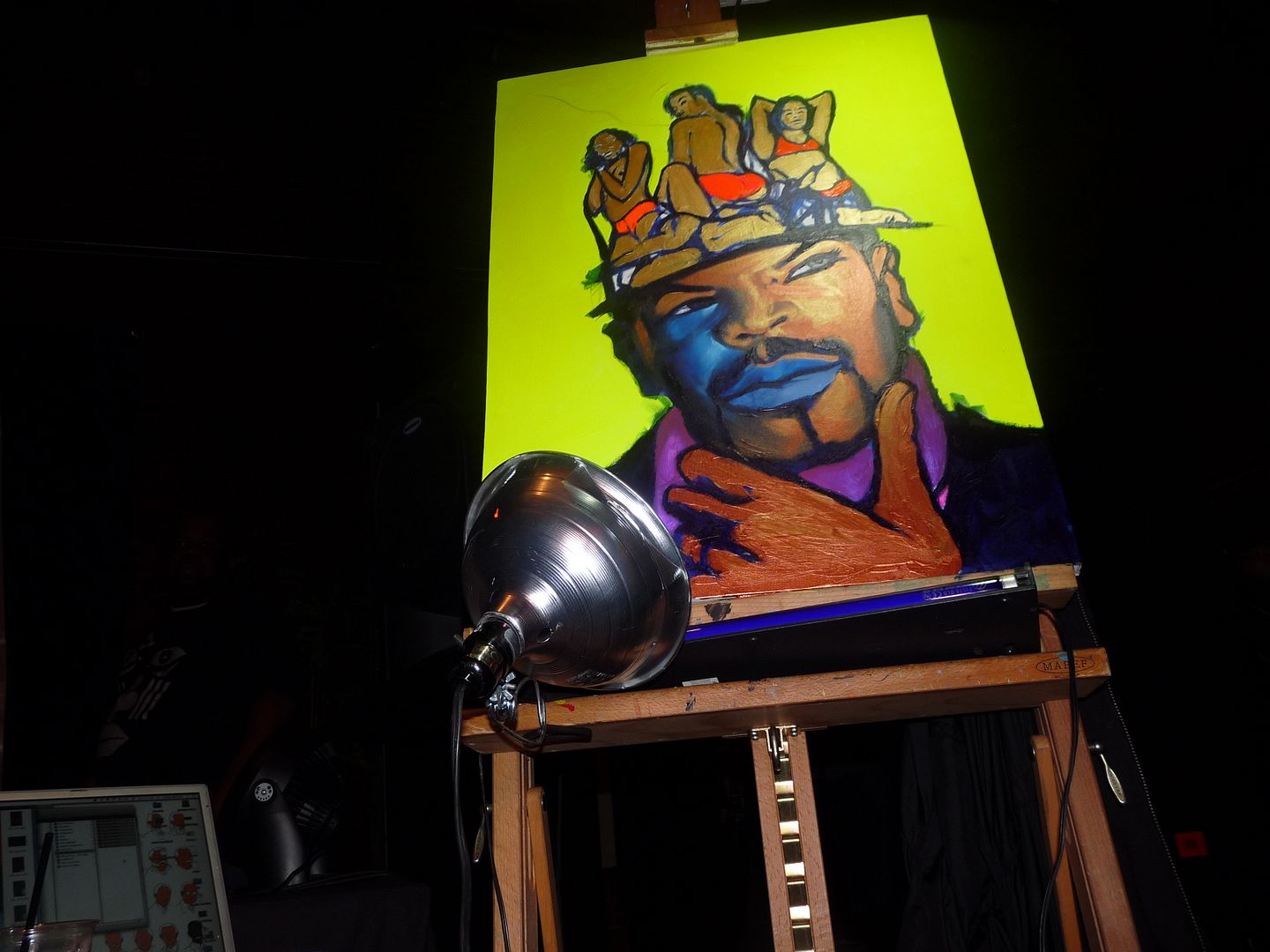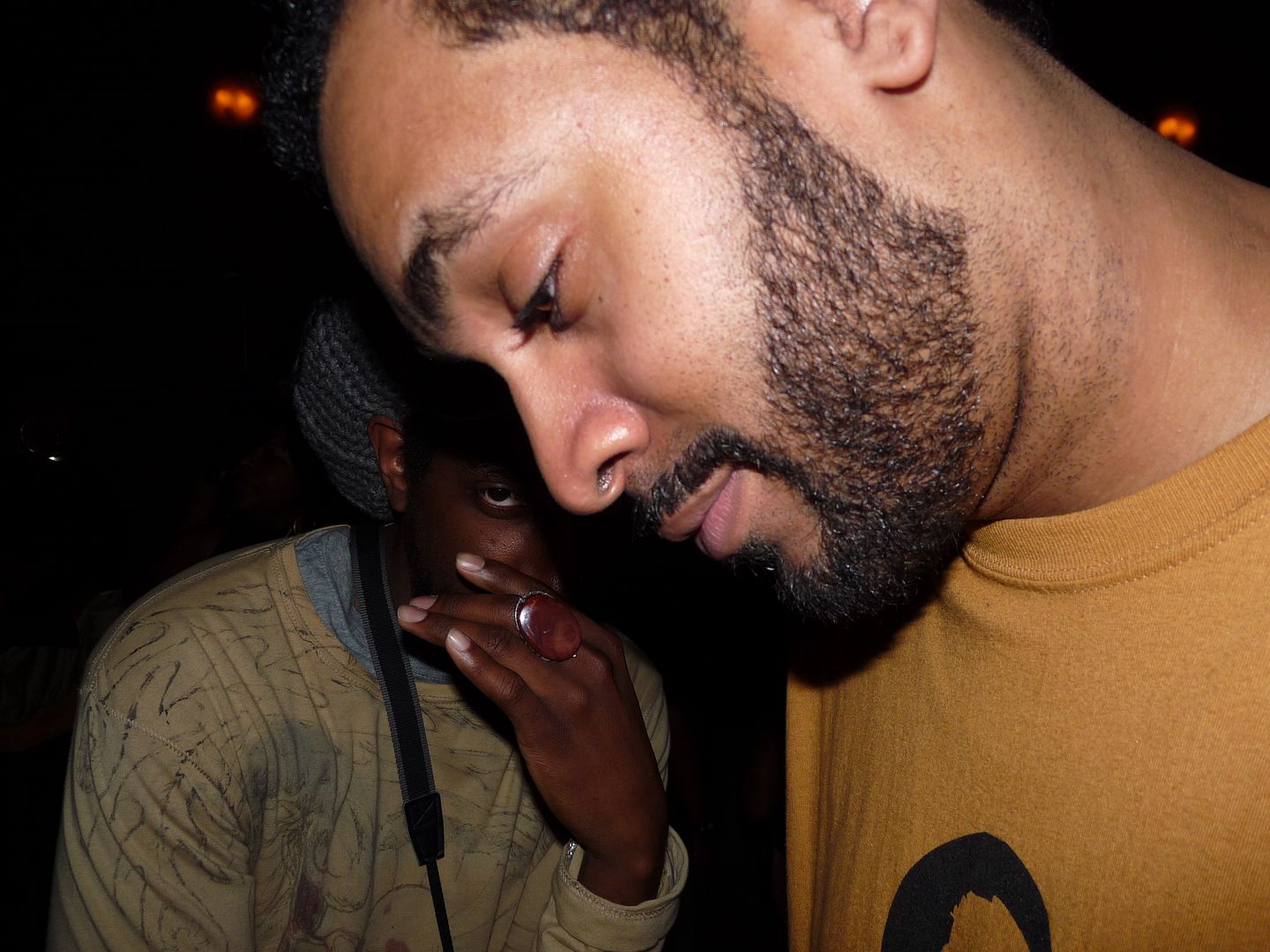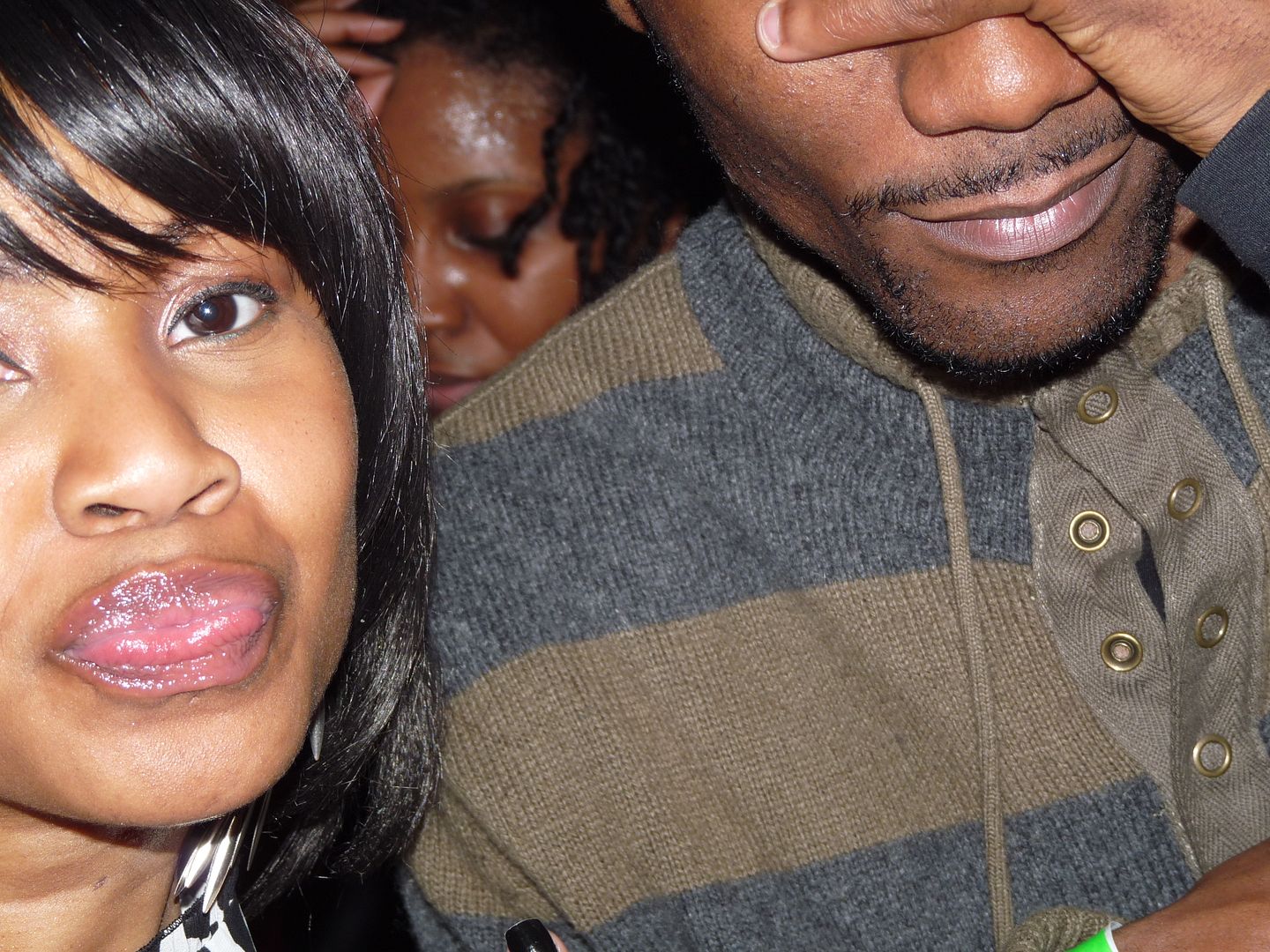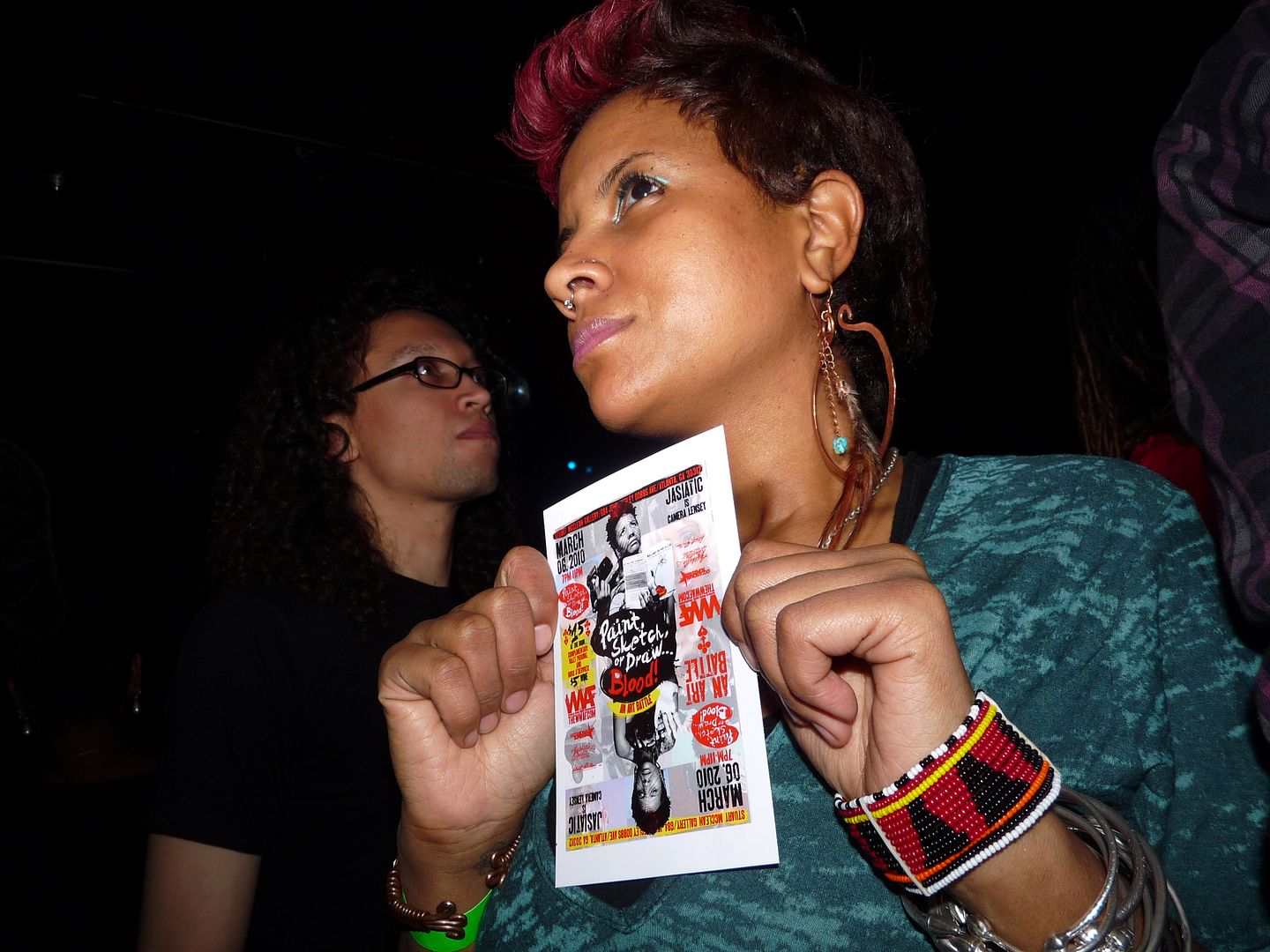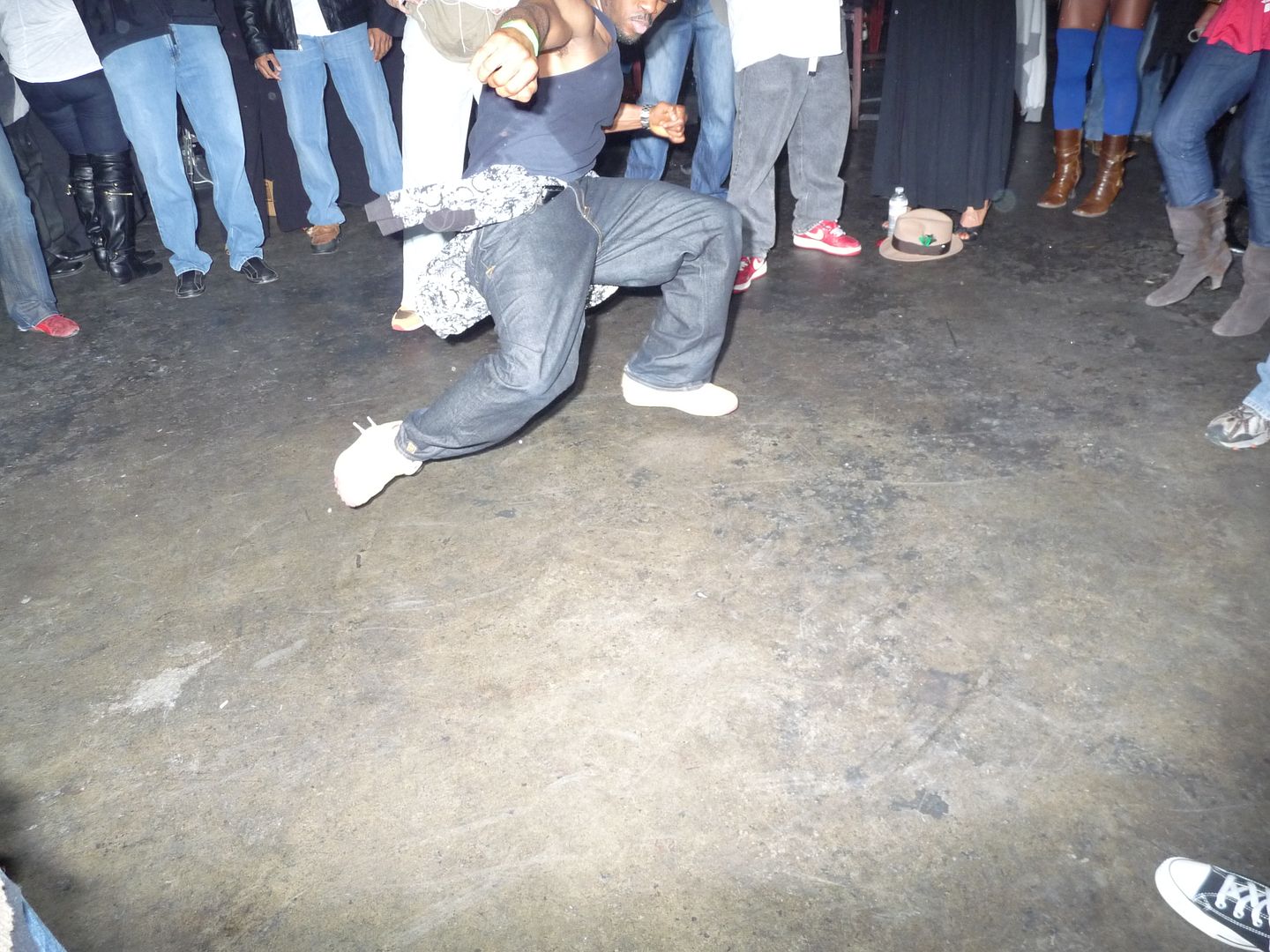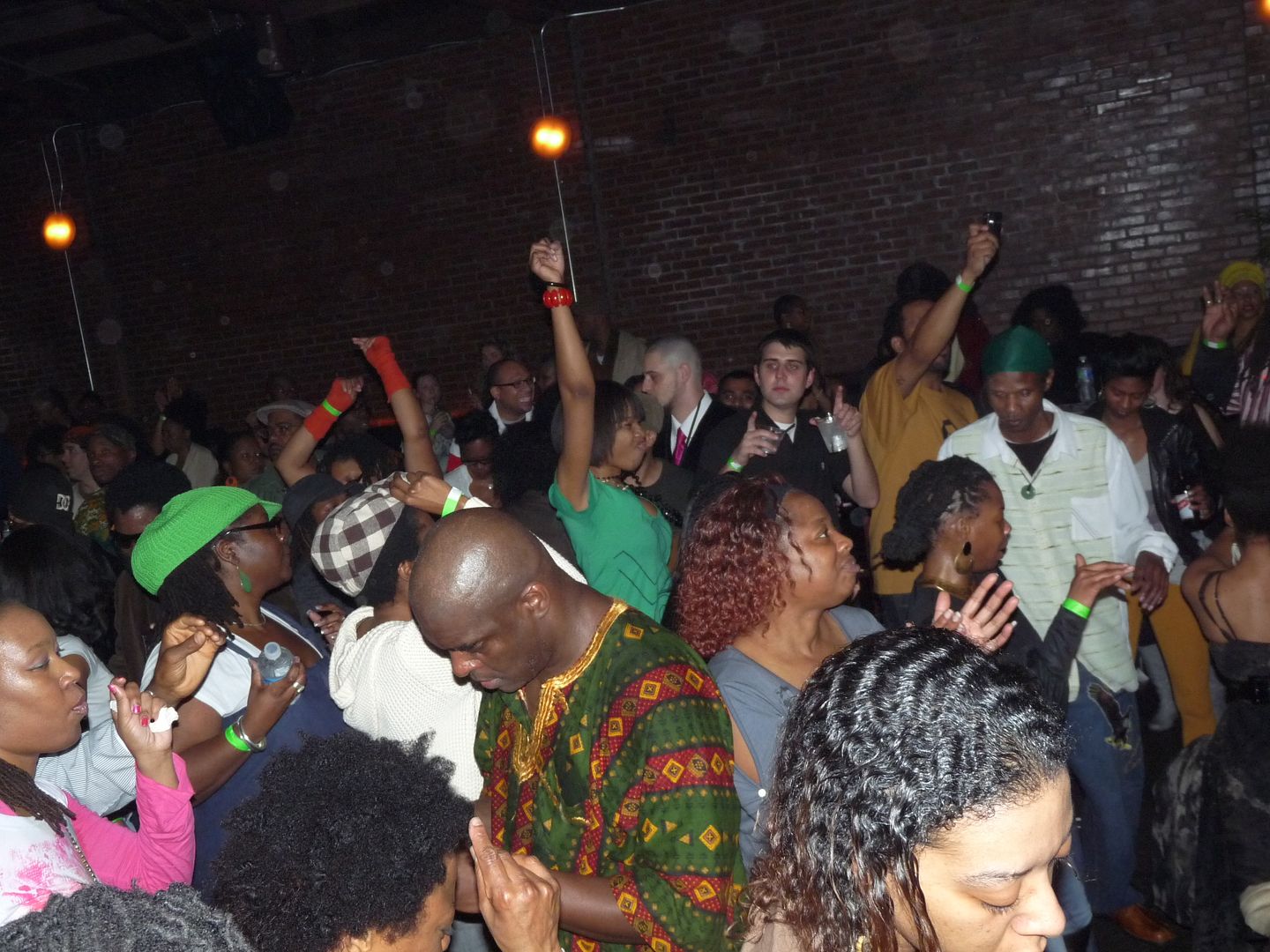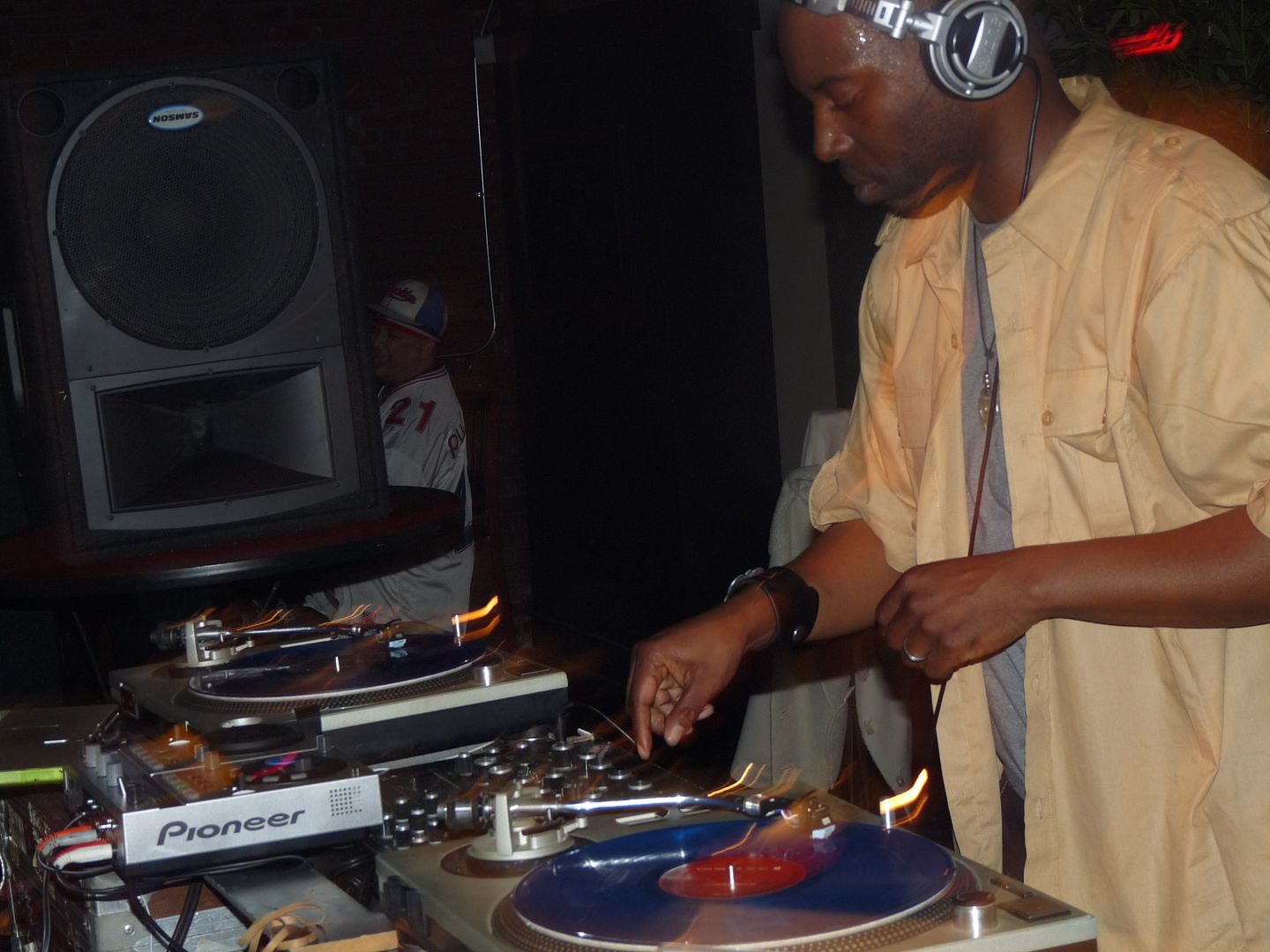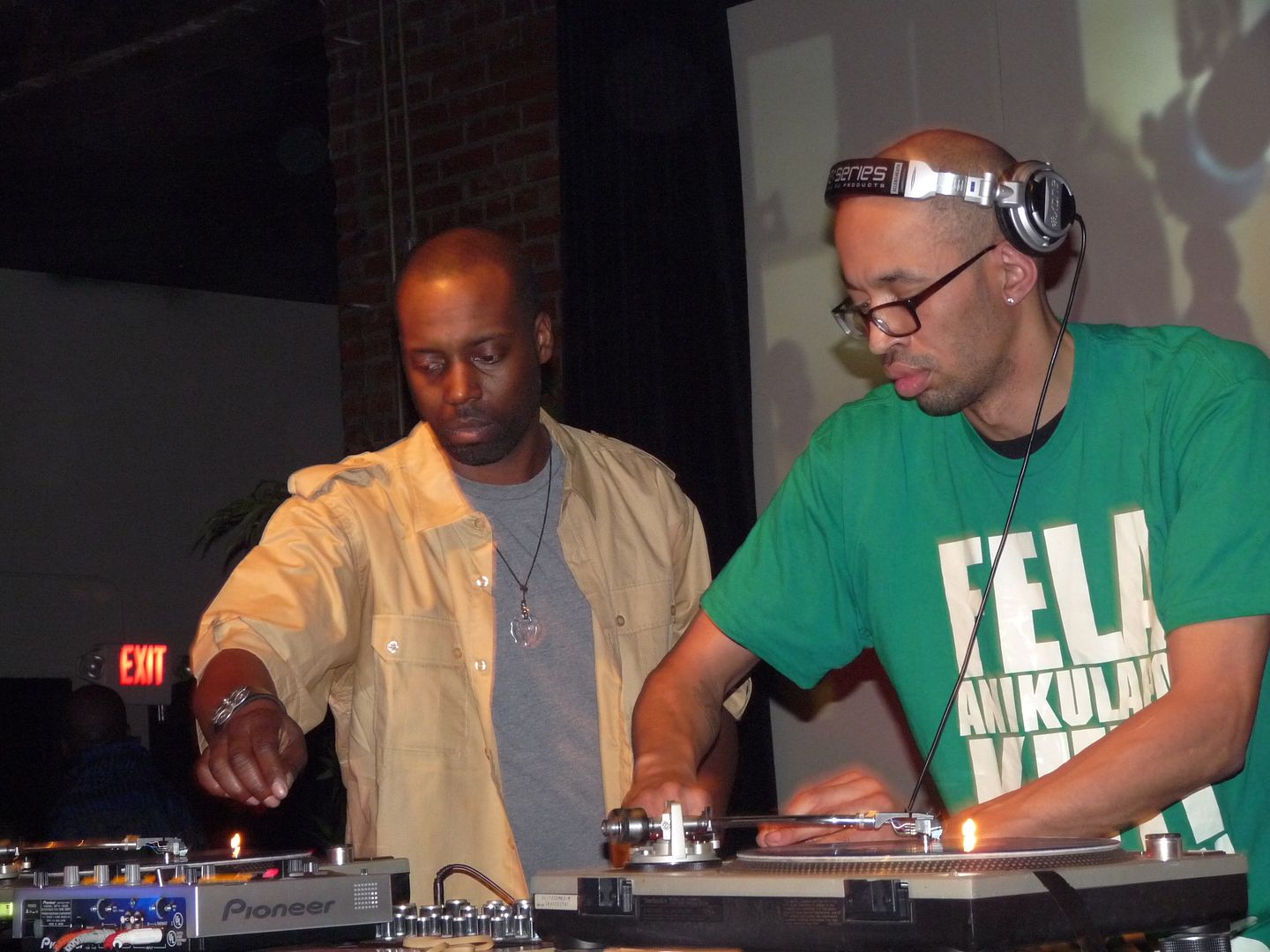 The photos gives the party no justice. Rich Medina and Kemit did their thing like always, I expect nothing less from them. The vibe, the energy, the music was insane, and the women in the building were...all shades..it was beautiful. I was glad we made it to the venue safe and hang with my folks. The event is done, and now its on to R Thomas for the early morning breakfast. Goodtimes at R Thomas, all I have to say is "Sherman Hemsley" is the new word. Well, It's check out time, but I still have a a meeting later in the day. I spent the afternoon in Lil' 5 again until I met up with Ryan to hit up the new office. Acker met me in Moods, and off to the new office at
Studio 900
. I will say it was great to finally sit down with the rest of the Locals. I wish King was back in the A to make it offical. I will patiently wait until he gets back from war overseas to hang with my homie and give him a pound. I also can't wait till I move down to Atlanta and get to be in the office more and to be in the same city as my crew. After the meeting, I scoop up Jay and we hit the road. I didn't get back to Charlotte until 1245am, I was so worn out from the late ride.
The trip was still a success, even with the highway hitch. It was still a good time.