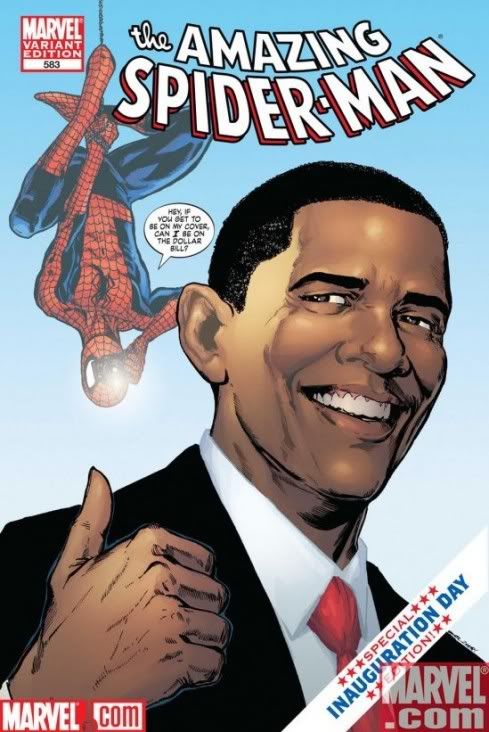 On January 14th, Marvel Comice will be releasing a very special edition issue
#583 of The Amazing Spider-Man with Barack Obama,
the 44th President of United States
Spider-Man will have to stop Chameleon, during a factious January 20th for the upcoming inauguration of Barack Obama.
Spider-Man Issue #583 goes on sale across
the U.S. this coming Wednesday, January 14th.
The idea came Obama saying he was a
fan of Spider-Man comics back in the days.
SOURCE:
FRESHNESSMAG